BLACKENED HALO, fouded as Wrong Track in 2015, is a Heavy/Thrash Metal Band from Munich, Germany. Founded in 2015, the four young musicians strifed the classic Heavy Metal sound with Thrash- and Groove Metal influences. With inspiration from bands like MACHINE HEAD, EXODUS, METALLICA, MASTODON and TESTAMENT, the band shaped it's own sound with furious drums, heavy grooves and atmospheric melodies. The music is accentuated with lyrics about mythology and social critisicm and performed by energetic vocals and driving group shouts.
With Luka Schwarzlose (Vocals, Guitar), Timo Rosenberg (Guitar), Robin Ahles (Drums) and Max Karl (Bass) the first EP Into Oblivion is recorded in the beginning of 2017. Defined through classic Heavy Metal and Thrash Metal riffs combined with seriously heavy grooves in the rhythm department, the band is trying to merge old-school and modern Metal into one.
After a lineup change on Bass Marvin Kraner takes over the low strings in 2018 shortly before the recording of the debut LP Slaves of Salvation.
With a combination of old school and modern elements, BLACKENED HALO are dedicated to conquer the great stages with passion and love for their music.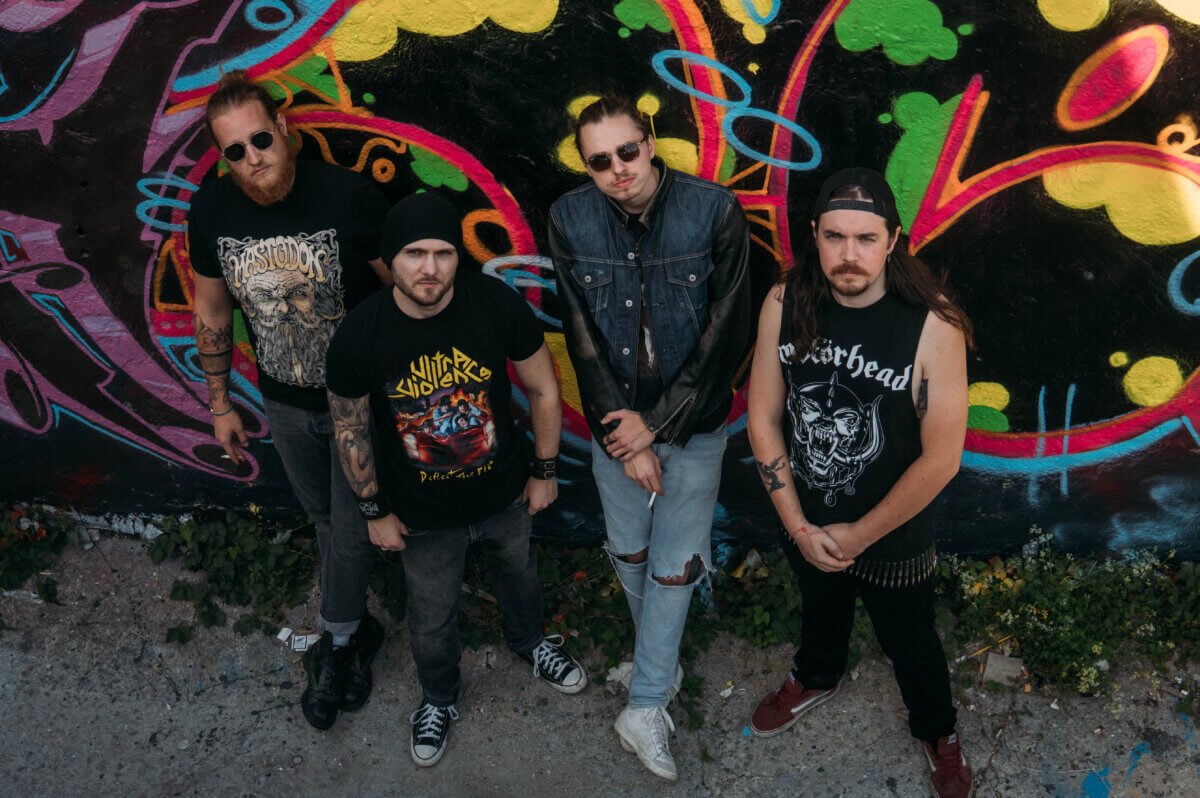 BANDS WE LIKE
Testament, Machine Head, Exodus, Annihilator, Trivium, Metallica, Iron Maiden, Anthrax, Lamb of God, Lazarus A.D., Slayer, Death Angel, Megadeth, Mastodon